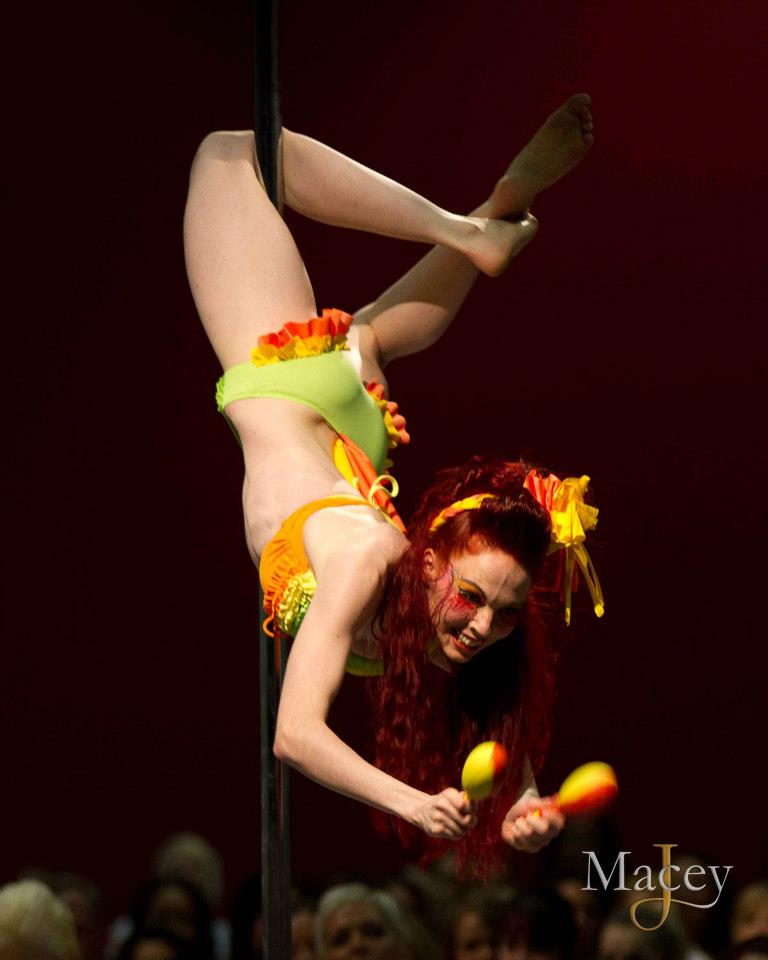 Our very own Heather 'Aerial" Walker took to the stage of The UK Professional Pole Championships (UKPPC) last Sunday at Telfords International Centre.
The UKPPC is recognised at the UK's biggest pole competition, and competitors were performing in front of some 800 people.
Heather decided to ditch the slow contemporary theme she is renowned for and took a risk with a much faster, livelier Samba Routine, shaking maracas and ensuring the audience cheered and clapped along.  This colourful routine was both technical and energetic; catching the attention of the judges and led to Heather successfully being placed.
The standard of the performances was extremely high, and this makes us all the more prouder that Heather has done so well.  Huge Congratulations!