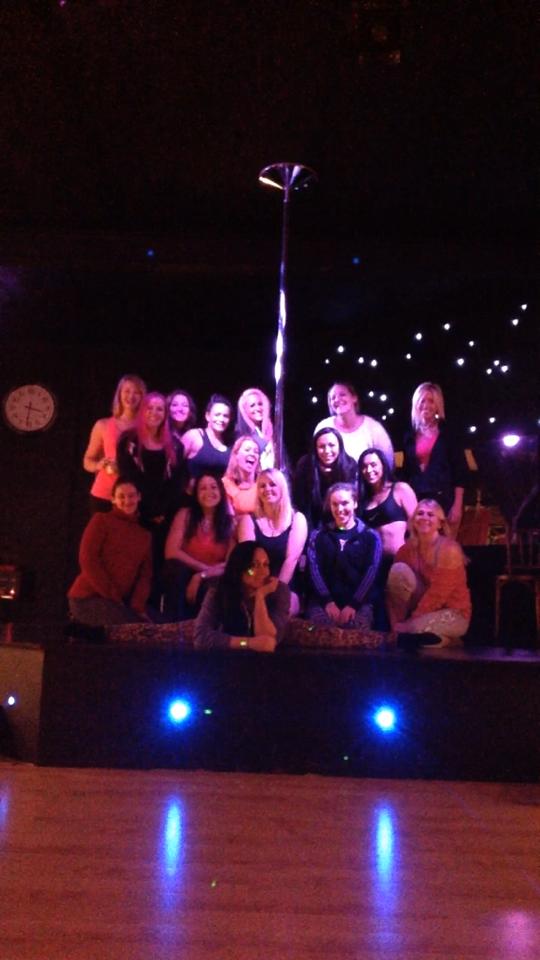 The Pagan's Pole ladies took a road trip to the British Pole Dance Academy in Stoke; where the lovely Deb Riley was hosting Felicity Logan.
We joined in on all 3 masterclasses, firstly we worked on our sexier, sensual side, learning how to incorporate these moves into our pole routines.  We then worked on some amazing advanced tricks, that left us all slightly bruised and battered 🙂
The last class was contortion, and literally had us screaming simultaneously in laughter and pain!
We all agreed that the 3 masterclasses were fantastic and thoroughly enjoyable.  However, just as enjoyable was meeting new people and catching up with friends of old.  It was also a real treat to watch Felicity perform in her slinky, sexy, snakey way!